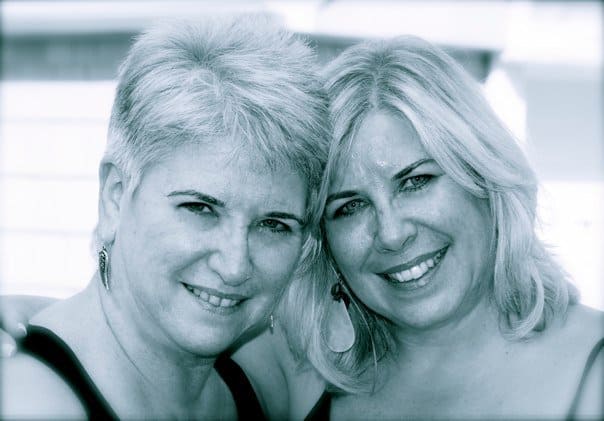 The Psychic Sisters believe that our loved ones continue to guide us along our path. Sometimes, because of our grief, we do not recognize the signs that are given to us to let us know that they are still present.
Their psychic abilities began in childhood. Coming from a psychic family background, these clairvoyant, clairaudient and clairsentient abilities have been nurtured and developed for many years to support people in their lives.
Linda and Jolene are genuine, compassionate and absolutely love what they do. Everyone, who attends a Psychic Sisters event, is amazed by what they communicate and how they touch peoples' lives.
Meet Linda West
Linda West's life as a psychic began when she was 18 and has evolved over the years. She has used her clairaudient, clairvoyant, and clairsentient abilities in combination with formal training to help many others achieve wellness. She teaches her clients to access and use their own intuition, to listen to and trust that small voice inside and to empower them to improve the quality of their daily life. Linda is a psychic medium, metaphysical teacher and wellness counselor in private practice for 35 years.
She has a master's degree in Counseling and Education and is certified in hypnotherapy and is also a Registered Nurse.
Meet Jolene Paterson
Jolene Paterson cannot remember a time when she did not feel connected to the spiritual realm. From a very young age, her ability was nurtured by her family who has carried these traits for generations. Before devoting her time to spiritual healing, Jolene worked in the real estate field and has co-owns her own development corporation. As a clairvoyant, clairaudient and clairsentient, Jolene has bridged the gap between many different aspects of communication between worlds. It is this ability coupled with her sincere sense of empathy , understanding and love that makes her unique and extremely sought after for spiritual guidance.
Get a Reading
Let's connect! Tell us how to reach you and we'll be in touch.